The Academy Awards are like our Super Bowl. We're pretty up to date with pop culture and love the movies. So we've offered our predictions for this weekend's 86th installment.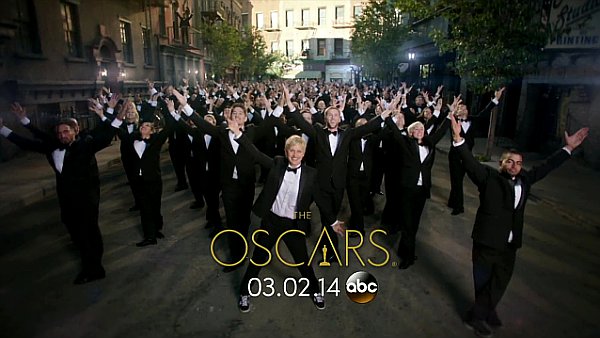 First of all, Ellen DeGeneres is hosting. So, it's gonna start off with a lot of fun. Below are the BIG categories. Brittany Gray's predictions will be in purple. Sara Beth's predictions will be in orange. My predictions will be in, wait for it… green! 
Best Actor in a Supporting Role
Barkhad Abdi (Captain Phillips)
Bradley Cooper (American Hustle)
Michael Fassbender (12 Years a Slave)
Jonah Hill (The Wolf of Wall Street)
Jared Leto (Dallas Buyers Club) – We all think that Jared will walk away with the statue. He's already won everything for his performance. He'll just get the cherry on the top with his first Oscar.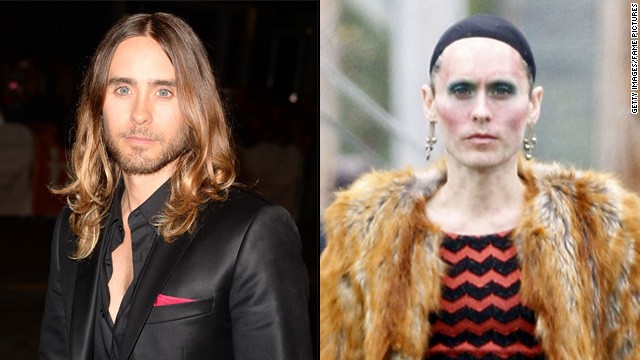 Best Actress in a Supporting Role
Sally Hawkins (Blue Jasmine)
Jennifer Lawrence (American Hustle) – BG's pick. TG and SB would love her to win. 
Lupita Nyong'o (12 Years a Slave) – Both TG and SB think it'll be Lupita #FTW.
Julia Roberts (August: Osage County) – SB LOVED Julia in this role.
June Squibb (Nebraska)
Best Actor in a Leading Role
Christian Bale (American Hustle)
Bruce Dern (Nebraska)
Leonardo DiCaprio (The Wolf of Wall Street) – We're hopeful that Leo pulls off an upset.
Chiwetel Ejiofor (12 Years a Slave)
Matthew McConaughey (Dallas Buyers Club) – again, we're all agreed that Matthew will walk away with his first Academy Award on Sunday.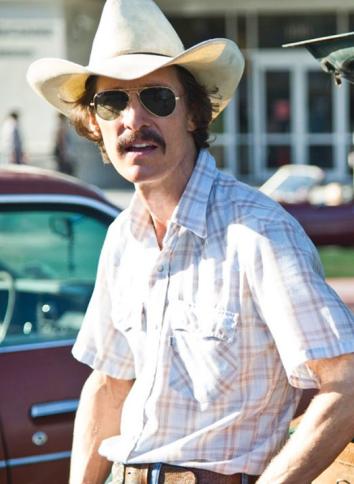 Best Actress in a Leading Role
Amy Adams (American Hustle)
Cate Blanchett (Blue Jasmine) – We're all pretty set with this one as well. 
Sandra Bullock (Gravity) – TG loved Sandra in "Gravity," and would be okay with her winning for her "made-me-a-nervous-wreck" performance.
Judi Dench (Philomena)
Meryl Streep (August: Osage County) – SB loved Meryl in this role and understands why she was nominated. 
Best Directing
American Hustle (David O. Russell)
Gravity (Alfonso Cuarón) – TG and SB believe Alfonso is unstoppable. He's won everything so far. 
Nebraska (Alexander Payne)
12 Years a Slave (Steve McQueen) – BG is going for the upset here. 
The Wolf of Wall Street (Martin Scorsese)
*Side note – if Cuarón wins he'll be the first Mexican director to win the Oscar for directing. If McQueen wins, he'll be the first black director to win. 
Best Animated Feature
The Croods (Chris Sanders, Kirk DeMicco, Kristine Belson)
Despicable Me 2 (Chris Renaud, Pierre Coffin, Chris Meledandri) – BG would like to point out this was her favorite because she hasn't seen "Frozen." 
Ernest & Celestine (Benjamin Renner, Didier Brunner)
Frozen (Chris Buck, Jennifer Lee, Peter Del Vecho) – Is there any question as to why this is our choice? It's on track to be the biggest earning animated feature ever. Right behind "Toy Story 3."
The Wind Rises (Hayao Miyazaki, Toshio Suzuki)
Best Original Song (all songs will be performed LIVE on Sunday Night!!!)
Happy (Despicable Me 2) 
Let It Go (Frozen) – Yup. No Question. We love you Pharrel, but this wins. 
The Moon Song (Her)
Ordinary Love (Mandela: Long Walk to Freedom)
Best Picture
American Hustle – This may post the biggest upset since "Crash."
Captain Phillips
Dallas Buyers Club
Gravity – SB thinks "Gravity" will sweep the technical awards, and could take the big prize home, too. 
Her
Nebraska
Philomena
12 Years a Slave – We're pretty sure this will win, and hope the Academy chooses to honor this film for what it is – a dark depiction of a tough time in American History. 
The Wolf of Wall Street
Well be ready to talk about all the wins, misses and the greatness that is Ellen, this Monday on the Q Wake Up Crew!