Congrats to John Krasinski and Emily Blunt on their baby news!
There are only a few celebs that I get excited about their personal lives, and John is one of them. Mostly because I am a huge fan of NBC's The Office and have always had a celeb crush on Jim. (honestly I would like to meet a female fan of the show that didn't have a crush on Jim!)
It's hard to think that this is John's first, because I just think of it as Jim's 3rd :).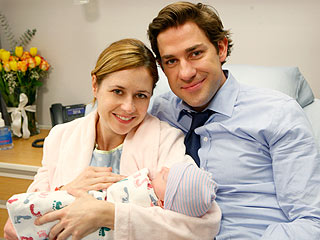 YAY Babies!
Sara Beth 🙂