I have a problem… it's called Target.
It's just so FABULOUS! Every time I have a shopping list that's not all groceries, I see if I can just get it all at Target. (OK- I've even justified some grocery lists there too!)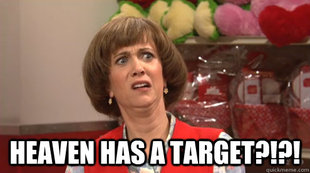 And then once I'm there I think- it won't take me long- I'll just dart in and out!
NOPE.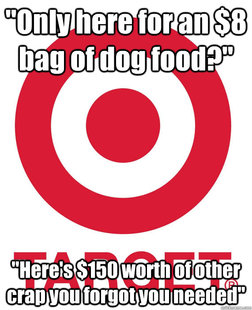 I get severely distracted…usually starts with the clothes and accessories, then down to shoes, then books and music, then seasonal stuff, then I get to home decor and I've forgotten why I am at Target to begin with.
ANYWAYS- Last night I had an excuse to go there and get some things, and while I was there I came across this majestic piece of beauty….
It's the French Bull collection of kitchen appliances. Sitting right next to it's friends who were also looking fine and gorgeous….
I was even drawn to this pretty thing- and I'm not even a fan of K-Cup coffee!
I'm pretty sure I heard my kitchen in the background calling "I need these!" Haha!
So needless to say these items have become my latest Target obsession. Jackie Shapiro (founder of French Bull) for the win.
What do you think?
-Sara Beth