While Brittany is drooling over Lea Michelle's Coat (and rightfully so…that is FAB!), I will be drooling over this stunning Jenny Packam light gold number the Duchess of Cambridge is rockin….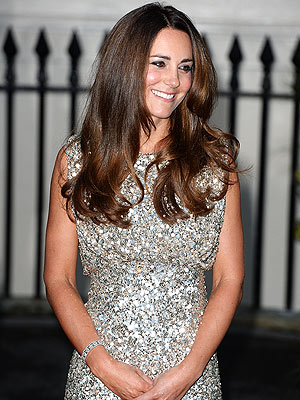 According to people.com, this was Kate's first big night out since the birth of Prince George, who was born 7.5 weeks ago.
She was out supporting Hubby Prince William and the charity Tusk- which protects wildlife in Africa.
I just hope I can look HALF this good after having a child!
More pics below of the gorgeousness that she is.