A few nights ago, my Top 3 was about fulfilling things and one of those things was trying new snacks that are good for you. So I thought I'd share some of those with you so you can enjoy them with me!
Here are the Top 3 new healthy snacks that I've tried recently:
#3 Avocado and Cottage Cheese.  Simple and filling. Some people add spices, but I eat it as is. 
#2 Ricotta on any fresh fruit. Again with the cheese. And of course fresh fruits are always a good idea. 
#1 NUTELLA ON ANYTHING!! (in moderation….kind of). I like to dip apples and bananas into this delicious spread from the Gods.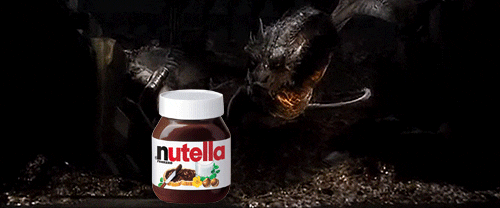 (this gif makes very little sense, but it made me laugh)