Last week, I decided to start watching "The Walking Dead" on Netflix. I had never watched the show, so I was going into it skeptical. I thought all these people on social media were crazy talking about how good of a show it was, and zombies, zombies, zombies.
So I watched the first season and this is what I learned:
LEARN TO SHOOT A GUN!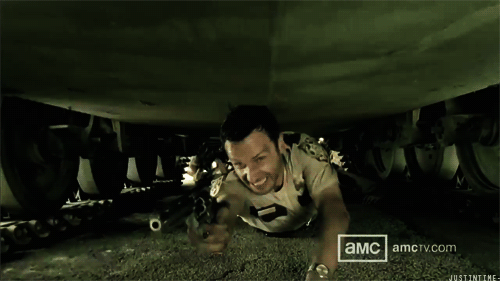 TRUST NO ONE!
IT'S SO HARD TO LIKE ANYONE!
And then, I was hooked and I dominated the TV for the next week.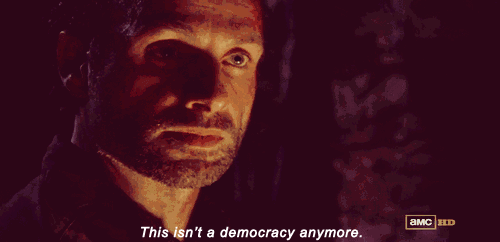 Even though, we had other things that needed to be done in the house.
But I kept watching. And I was like, ugh. I can't take this show anymore…
Yes, I know, Darryl. I will keep quiet… Until that magic moment someone who is hard to like dies.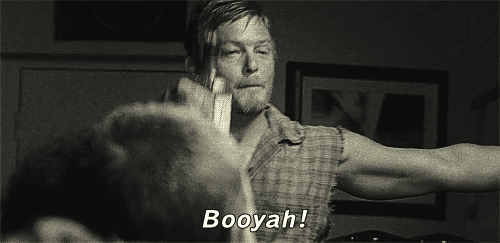 I know death of any one is awful, but some of these people are HORRIBLE! And I was like, "YES!"
And after a LONG Season 2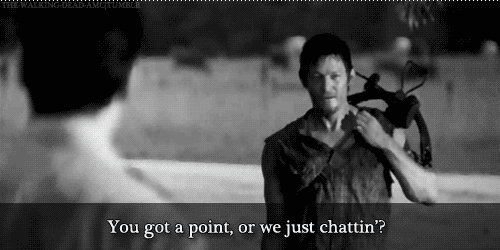 Season Three Started and it was so nutso!
Yes, I did Maggie. Some things are unseen. And I saw this.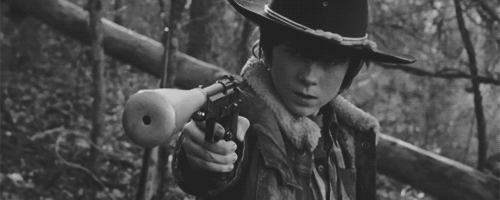 And this…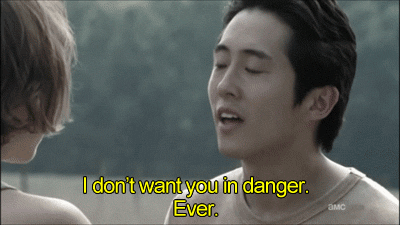 And this………………
So Intense!
Season four is DVR'd and ready to go! I can't wait to go home at watch it!