Just heard about this today…and I think it's a fantastic idea!
The game is "Phone Stacking." You go out to eat with friends, and before you sit down, you get one last check of the smart phone and then stack it in the middle of the table. If you can't wait and pick up your phone before dinner ends, then YOU pay the entire bill! If your table is successful and no one checks their phone, then the bill is split evenly (or however you were originally going to pay).
How crazy/wonderful is that?!? I have to admit, ever since I got my iphone I can't let it leave my sight too long. (And part of that may be I'm addicted to candy crush…dang level 147!) However I am all for a tech detox every now and then, and I think the rest of society could use one too.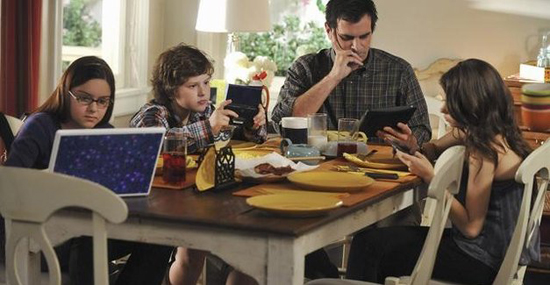 I have heard the argument against this in that parents need to be able to be available if something happens at home with the kiddos and the sitter…but I would think there could be ways around this if need be. Maybe amend the rules slightly for parents of little ones- like let them check the phone every 20 minutes or so for 5 seconds and if there isn't anything from the sitter then they have to put it back?
What do YOU think about "Phone Stacking?"
-Sara Beth