While original stars Mark Hamill, Carrie Fisher, and Harrison Ford had dropped hints that they would be reprising their roles for the new chapter, which takes place around 35 years after "Return of the Jedi," nothing was confirmed until today. The trio will be joined by longtime castmates Anthony Daniels (C-3PO), Kenny Baker (R2-D2) and Peter Mayhew (Chewbacca).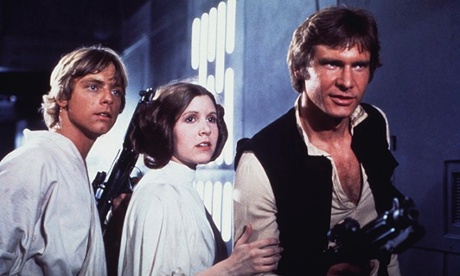 New additions to the cast include Oscar Isaac and Adam Driver, who recently appeared together in the Coen brothers' 2013 folk music drama "Inside Llewyn Davis."
Also onboard: Andy Serkis (best known as Gollum in the "Lord of the Rings" trilogy), Domhnall Gleeson ("About Time",) and the legendary Max von Sydow ("The Exorcist").
Fresh faces John Boyega ("Attack the Block") and Daisy Ridley (who has appeared in just a handful of BBC dramas) round out the cast.
Ohhh! Let the speculations begin!