If you haven't seen the recent elevator kerfuffle with Queen Beyonce, her sister Solange and Jay-Z, here's the link. It's quite rough. No word yet on what is going on. With that said, I've thought of some other non-destructive things you can do in an elevator beside get into a Jerry Springer-like fight.
Here are the Top 3 fun things to do in an elevator:
#3 Break out in song or dance. Maybe you'll inspire others in that small space to join you. Nothing like an impromptu dance party!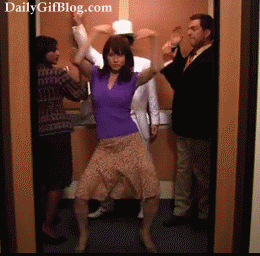 #2 Take a random elevator selfie. #LifeIsFullOfUpsAndDowns (Feel free to include random strangers. You can never have too many new friends!)
#1 This! (Don't forget to give everyone a hug as they get off on their floor!)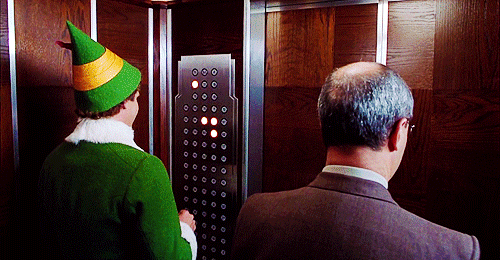 What's some weird behavior that YOU have witnessed in an elevator??