According to People.com, Prince Harry is dating British socialite Cressida Bonas.
I have no idea who this chick is, and I'm sure she's a lovely person (maybe), but first impressions are always pretty strong…
and based on this photo below I don't like her at all.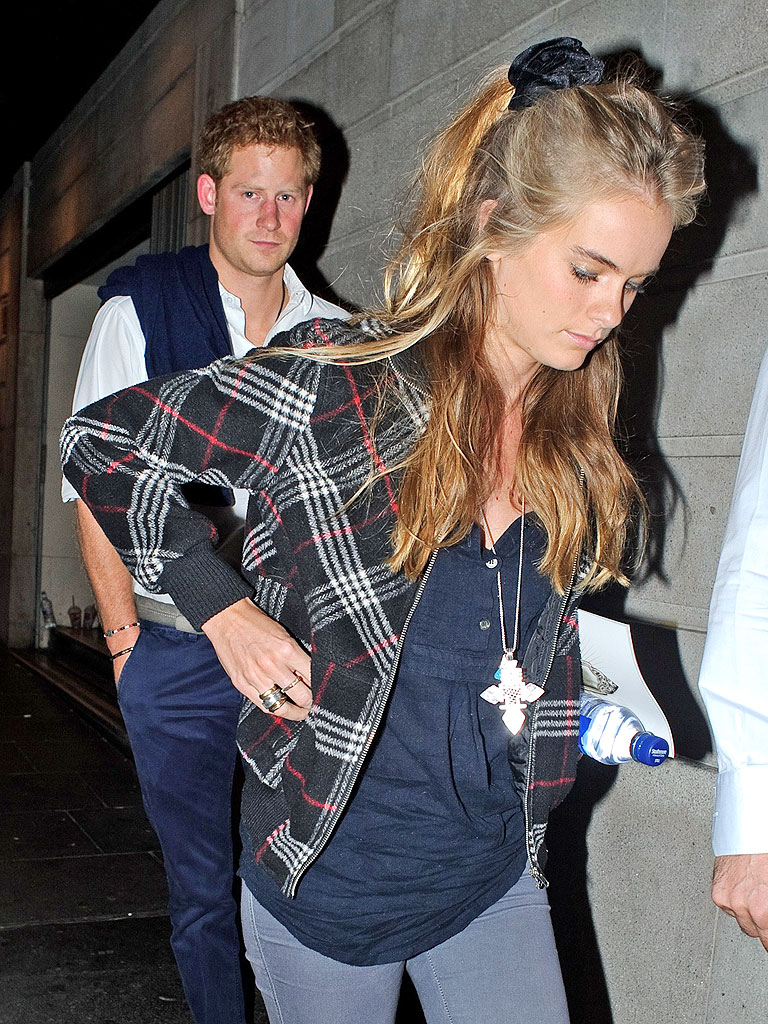 And here are all the shallow reasons why I don't like her:
1.) SCRUNCHIE!!!!!! SHE'S WEARING A SCRUNCHIE! I love the 90's as much as the next, but the scrunchie needs to stay there!
2.) BRUSH YOUR HAIR! Or if you are trying to do the Snooki Poof, believe me you are doing it wrong!
3.) That jacket is ugly. And doesn't match your shirt. True, those items don't have to match, but this jacket is a statement piece and probably should coordinate with your outfit somehow. (And no- the scrunchie doesn't count)
4.) Blinding Bling….NO!
And I pretty sure Prince Harry agrees with me, since he's giving us "That Look" and walking a couple steps behind her.
She has potential- I'll give you that…but until then…Harry you can do much better.